Muncie PTO Parts.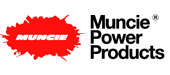 We offer the complete line of repair parts for Muncie PTO models. Competitively priced Muncie parts with fast, low cost and overnight delivery.
No matter what Muncie PTO model you're working on we can assist you in locating the proper repair parts to do the job.
Nothing can substitute for genuine Muncie PTO Parts when it comes to proper fitment and the long lasting performance you need in your PTO. When you need to make any type of repair or service any Muncie PTO model, always insist on OEM Muncie PTO parts. Call our friendly PTO parts staff for answers to all your Muncie Power Take Off questions and concerns.